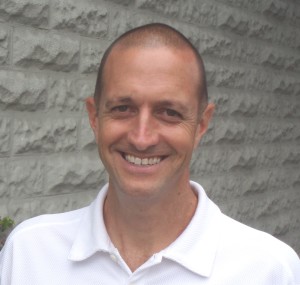 Affordable Reputation Management is a small group of online reputation management specialists led by Mike Munter.
I launched this website in 2013 to service individuals and business owners looking for quality, results-based reputation management services, without busting the bank.
After researching several of the big reputation management firms at the time, I found some common themes:
Services costed thousands per month
12 month long commitments were required
Contracts were signed
Additionally, when you contact the big players in the ORM space, you usually wind up talking to a sales person – someone who is not on the front lines, in the trenches doing the work. Their mission is to sell you, not to truly understand what your specific problem is and how to best address it.
When you contact us, you'll be talking to me or one of my partners who specialize in getting results every day.
As our business has evolved, there are now other players in the affordable space, but they are largely two types of businesses: India agencies and automated services.
Indian Online Reputation Management Agencies
I've worked with multiple overseas agencies, mainly in India. I've outsourced work to them and had one failure after another.
I hate to bash them, but I'm just being honest. In my experience, they do not get results.
They will tell you they can, make commitments, collect deposits and then provide nothing in the way of tangible results.
In 2020, I gave it one more try, offering some guaranteed suppression work to several clients. I paid deposits to an agency and eagerly awaited the "proof" of results promised within 3 months.
I could not get reports and when I asked over and over, what I received was just a screenshot of search results. There was nothing saying what they actually did, despite me asking multiple times.
I don't hesitate to go direct to the owner of agencies like this who are not performing. All I got was excuses and the run around. In the end, after requesting several times to get my deposits back to no avail, I had to contact PayPal to step in on my behalf and return those deposits.
This has happened to me more than once.
I'm not saying all Indian online reputation management agencies are bad, but I am saying we are better.
If you choose an agency in India to do your work, you might face the same challenges and in the end, wind up wasting a lot of time with no results.
Automated Online Reputation Management Services
I'm not going to mention any companies by name, but there are a handful of companies who provide cheap reputation management services that suck you in for around $99 per month.
The problem with services like this is you are getting nothing of quality. You get monitoring and you might get auto-generated profiles created for you.
Now, monitoring you can do yourself by setting up a Google Alert.
And auto-generated profiles look cheap and do not rank.
If you work with us, you're getting real work, done by hand. Whether it's a new profile, interview, press release or website, we do everything ourselves and we focus on those strategies that are working now, to help push down your negative links or images.
Automated services provide no real value.
Choose Carefully
Lastly, be careful of these two scams in the ORM niche:
Pay to play services. These are subscription based reputation management services that provide results to you only while you are paying them. The minute you stop paying, all of the work goes away. You get hooked and can never stop paying.
Bait and run. I can't tell you how many times someone has told me a story about losing a deposit on the promise of work being done that was never delivered. You should NEVER pay someone any money in advance based on a claim of a "guarantee" that they can do something. When we offer guaranteed removal of links, such as removing a post from TheDirty, you don't pay anything until you see for yourself the work is completed. We might ask you to escrow the money to protect ourselves, but you will not pay a dime until the work is completed and you verify it.
Why Us
We will always shoot straight with you.
We will not make promises we can't deliver on; we will give you realistic expectations.
And if we can't do something, we know a lot of specialists who can, that we trust. We'll refer you to someone who can help you.
Check out our Youtube channel for how-to videos and guides to reputation management and Google autocomplete. Or check out our blog for DIY strategies like the ones below to help you get success.
Sincerely,
Mike Munter