Yes, we can delete bad Google reviews left by your customers on your Google Business Page.
We have a 50% success rate and you only pay for the bad 1-star and 2-star reviews we successfully remove.
Please contact us for pricing.
How To Delete Google Reviews
If you're a business owner wanting a solution that works to remove bad reviews from your Google business page, this post is for you.

Most of the search results I see for "delete Google review" instruct you to flag the negative reviews, so Google will remove them.
This simply doesn't work.
If you really want to get results, our method can remove approximately 50% of your 1-star reviews.
Now, you're probably wondering, "How do you you do it?"
Well, like many other services you may've seen on this website, we have an independent contractor who has found a way to permanently delete bad reviews on Google.
He's successful on half of the attempts and you only pay for those reviews that get removed.
We don't know exactly what the removal process is; all we care about is that it works.
Learn more by watching the video below.
What Is A Google Business Page?
Your Google business page is what appears at the top of the page on mobile or at the right of the page on a desktop PC.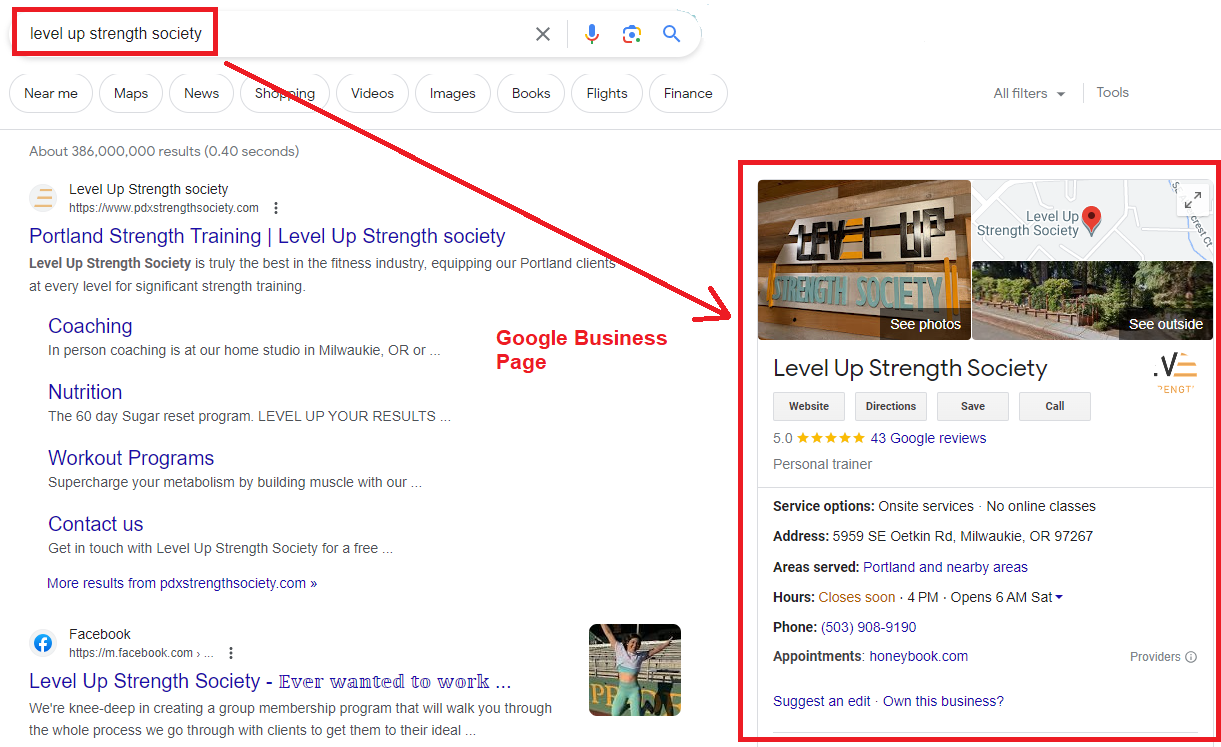 It is front and center for anyone to see who is Googling your business.
Above, is an example of the Google business page for my personal trainer.
PLEASE NOTE: He is excellent. He has all 5-star reviews and has not used our service. This is just an example.
You can see how the reviews are prominently featured in gold stars, right below the business name.
It's clear that Google values the input from customers as the reviews are featured with a clickable link if you want to read each one.
Even one or two bad reviews can badly hurt your star rating, which is one of the first things people see.
Can I Turn Off Google Reviews For My Business?
No.
Some review platforms allow business owners to hide customer reviews, but Google does not.
Once a customer posts a review (positive or negative) on your Google Business Page, it is there for all the world to see.
Only the user who posted the review can remove it.
Will Liking Positive Reviews Help Hide Bad Reviews?
Not likely.
I've worked with hundreds of business owners and we've "liked" lots of 5-star reviews and rarely do they move up.
You would think they would, but it's not reliable, so we don't waste time doing it anymore.
In fact, I just checked a client's page who has over 1,200 reviews.
The most relevant ones Google lists highest seem to be completely random:
Some are recent reviews, some aren't
Some have pictures, some don't
Some are liked, some aren't
Some reviewerss have one review, some have many
The only effective way to suppress bad reviews seems to be to keep getting lots of new good reviews.
Since this can be difficult and time consuming, I recommend you have us help you get some of the negative Google reviews deleted.
How To Respond To Bad Reviews That Aren't Removed?
Since we can only remove about half of your negative reviews, you'll still need to figure out how you want to handle the remaining bad ones.
My advice is to respond to each bad review, following this guidance:
Be nice. Keep in mind that other customers are watching how you handle the situation.
Be expedient. The minute you see a bad review on your page, address it. Nothing is worse than unhappy customer who feels like they are not being heard. The quicker you address is, the higher the chances you can resolve it and maybe the customer will update or remove the review themselves.
Be sympathetic. Even if you don't agree, find some truth in what your customer's complaint is and sympathize with them. You can refer to psychologist David Burn's tips on effective communication for advice.
Be personal. I have a client who runs a large contracting company with hundreds of employees. He personally responds to negative reviews and gives his phone number.
If you follow these tips and address the problems as best you can, you give yourself a great chance of seeing your remaining 1-star reviews get removed by the customer – or updated and turned into 5-star reviews.
Remember that your star rating is one of the first things people see when they Google you.
Take control of your online reputation by quickly responding and resolving complaints made by unhappy customers.
You might also like: Glassdoor Review Removal and Yelp Review Removal
If I've Already Responded To A Bad Review, Does It Hurt Removal Chances?
No.
In fact, per the section above, I do recommend that you respond to negative reviews quickly, in hopes that you can resolve the issue.
Responding to reviews does not effect the success rate of our removal service.

Cost Of Removing Bad Reviews on Google
If you watch the 2023 video above, we do quote a price for removal of each bad review.
I'm not writing it here because things change and the price could go up in the future.
Suffice it to say, we are the most affordable service you find for guaranteed removal of some of your 1-star reviews.
If you can find a cheaper price elsewhere, I'd love to hear about it.
How Much Will My Rating Improve?
You can use our free Google Review Calculator to find out how much your star rating will improve after 1-star reviews have been removed.
Here's an example of how your rating could improve:
Let's say you have 12 reviews for your business – 10 are 5-star reviews and 2 are 1-star reviews.
Your rating is 4.3 stars.
Say you hire us and we get one of those two 1-star reviews removed.
Now, you have 11 total reviews – 10 are 5-star and one is 1-star review.
Now, you're rating is 4.6 stars.
By comparison, if you did not hire us and decided to try to collect enough 5-star reviews to improve your rating to 4.6, you would need nine more 5-star reviews.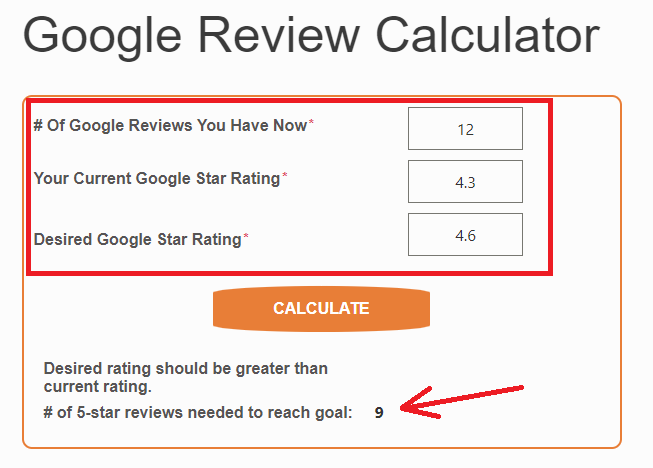 It's up to you on how you want to handle it.
Most business owners I've spoken to tell me how hard it is to get their customers to leave reviews.
So, it might be easier – and faster – to go after the bad ones and get them taken down.
Summary
You know how critical your Google review rating is to attracting new customers.
Even 1 or 2 negative 1-star reviews can hurt your reputation and cause new customers to think twice before hiring you.
With our guaranteed service to delete Google reviews, we help you mitigate the damage done by poor reviews left on your Google Business Page.
We look forward to helping you restore this critical part of your online reputation.