Removal of Yelp reviews is not an easy task, nor is it an inexpensive one. However, negative reviews can prevent people from contacting you, so you may never know how much the negative publicity is effecting you.
Request a quote using the form on this page if you'd like a price on guaranteed removal of your negative Yelp reviews.
View our latest removal pricing.
What is Yelp?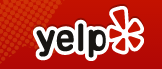 Yelp is an online platform that publishes crowd-sourced reviews about businesses, hosts social events for reviews and provides data about business including their health inspection scores. Yelp is a big deal and you have probably used it at one time to find out more about a different business.
So, you can understand how damaging it is when someone posts a negative and ill-founded comment about your business on the site.
We can help you remove illegitimate reviews that are meant to harm your business and ruin your credibility. A single bad review on yelp could see an obvious decrease in your sales.
Will Yelp Remove Defamatory Reviews?
Yelp does not take sides on disputes that occur within the comments section. The most you can do is report the matter to the website without any guarantee that the moderators will remove it. Yelp encourages business owners to respond publicly or privately to inaccuracies in the reviews posted about their business. We have the experience and understand the best approach to respond to such complainants. We do not encourage businesses to respond to posts, as things could get more heated than they already are.
Yelp has, in the past, showed that they will not work with business owners to get misleading reviews removed from their website. This is why we have so many businesses approaching us for our Yelp removal service. Finding these negative reviews can be very devastating and frustrating, especially after working so hard to build your business reputation.
Yelp is protected by the CDA and first amendment act and does not remove reviews. Yelp does not accept payments to remove reviews and many businesses have lost a lot of money through such scams. If you want to eliminate these harmful reviews profiles, you need a professional and experienced review removal firm like ours.
How Negative Yelp Reviews Hurt Your Business
Studies have shown today that 83% of consumers rely on online reviews to make purchase decisions. This is such a huge number and you do not want to take the risk with a misleading review floating around the internet about your business. We can help you remove these misleading reviews so your customers do not see these reviews and you can maintain your business reputation.
Some companies have been known to go out of business due to bad reviews online and this is why you need to contact us as soon as you notice a defamatory review about your business or product on review platforms. We can help you fight negative reviews strategically and remove the listings from appearing on top search engines.
People do not go to Yelp to look for your business reviews, they use search engines and this is where we eliminate profiles for derogatory Yelp reviews. We use a rigorous campaign method to ensure that at the end of the process, you do not have any negative reviews appearing on yelp or other review platforms. We help you take care of your online reputation by weeding out those who want to taint it.