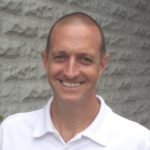 Hi, my name is Mike Munter and I'm the affordable SEO specialist that manages every client we take on.
We are a full service SEO firm and some of our clients spend thousands of dollars per month; however, we've developed this cheaper SEO package for small and local businesses like plumbers, locksmiths and other professionals who just want a simple marketing solution that works.
Since you're probably price shopping SEO companies to find one you can trust who provides low cost, effective, search engine optimization, we'll put our pricing right up front. Below it, you can see a few case studies for client's we've helped.
Please fill out our contact form at right to ask any questions or to get started.
| Affordable SEO Service | Pricing* |
| --- | --- |
| Small Business Search Engine Optimization (See what we do) | $97/month |
*1-time $227 setup fee includes optimization of website and Google business page. No contracts, cancel anytime.
Get Ranked In Google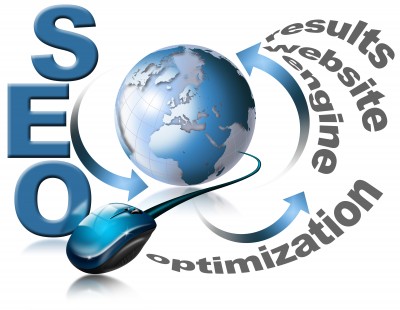 Our Affordable SEO package is perfect for small local businesses who want to rank higher in Google.
This low cost search engine optimization package is a powerful way for you to generate more leads and includes:
Full Optimization Of Your Google Business Listing
Optimization Of Your website
Link Building
Click-Through Marketing – Critical!
Monthly Report
Learn more about these services.
---
Affordable SEO Case Studies
Stockton, California Headstone/Monument Maker Ranking #1
We optimized our client's Google Business page and website home page and within 3 months, they achieved a #1 ranking for several keywords they had been struggling to rank for. Previously, they had been stuck in the middle of page 1.
Portland, Oregon Small Business Lawyer Ranking 1st Page
Lawyers and attorneys are extremely competitive niches, but we helped our client move from page 5 to page 1 with our Affordable SEO package.
Portland Dentist Ranking Top 3
Our dentist client needed a lot of help getting his Google Business page claimed and optimized and now the page is ranking in the top 3 of local search results. Additionally, his website has moved up from the bottom of page 1 to the middle of page 1. His place has been solidified with our monthly SEO service.
---
What We Do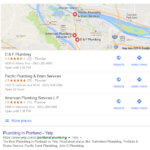 Full Optimization Of Your Google Business Listing. We optimize your Google My Business page, so that it has the best chance of ranking in local searches. This includes correct listing of your business name, address, and phone number to match what is on your website. This may seem routine, but many business owners don't do this right. Consistency in NAP (name, address, phone number) is what signals to Google that your business can be trusted; thus you'll rank higher. We also perform business category optimization, include a business description, and make sure your website is properly linked.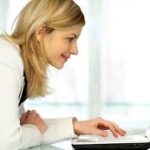 Optimization Of Your Website. If you want to rank for your most important keywords, than those keywords need to be in your SEO title, H1 header tag and within the text of your home page. Again, this seems like such an easy thing, but many businesses don't do it. In fact, proper optimization of your home page can literally make a difference overnight in your local search rankings. It's the one "switch" we can flip that can help you move straight to page 1 of Google.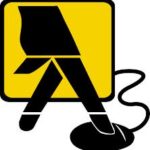 Link Building. Quality links from internet business directories are one of the best ways to strengthen your website's authority, thus helping you rank higher than your competitors who are neglecting this basic SEO strategy. Each month, we submit your business to directories that curate listings across the world wide web. Each time you get a new link, Google recognizes it and your authority and trust with Google grows. Consistent promotion of your website through link building is what separate high ranking websites from ones that no one can find.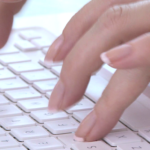 Click-Through Marketing. Click-through marketing is a powerful SEO signal and can be what catapults you from a #5 listing to a top 3 listing in Google. It works like this: Each month, our team Google's your keyword than clicks on your website, spending time browsing through your site. This signals to Google that your website is more relevant to the keyword search than those websites ranking above you. Over time, Google's algorithm can't help but recognize that your site should be ranked higher because it's getting most of the clicks. This strategy alone is what can boost your ranking above your competitors.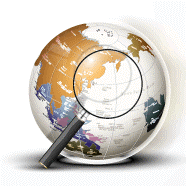 Monthly Report. Each month you receive a report showing where you rank in Google. This also includes a link building report and any other recommendations for improving the rank of your website in local search results.
We also offer these affordable SEO services for an additional monthly fee:
Posting quality legitimate reviews to your Google+ or other important directories
Installation of Google analytics/webmaster tools
Blog post writing services
Affordable SEO FAQ
Are search rankings guaranteed?
We don't control Google and therefore cannot control where your site ranks. However, our affordable package includes the most fundamental best practices (with a little gray hat SEO mixed in) to help your site move up quickly.
How long will it take to rank better in Google?
Some clients see fast results, especially if there Google Business Page or website is not properly optimized. What we like to see is stability, with your site gradually moving up over time as it gathers strength from our link building efforts.
What does the 1-time $227 setup fee include?
New client setup takes time – first, we perform keyword research, then we claim & optimize your Google Business page and optimize the home page of your website for your most lucrative keywords. These are the "building blocks" for a successful SEO campaign.
As soon as the initial setup is complete, we get our team started on consistent, monthly link building and click through marketing. There are no other additional fees, unless you opt for additional services.
How can I cancel service?
You can cancel anytime, no questions asked.
Get Started With Affordable SEO
Get started to higher rankings with our proven affordable SEO package. Complete the contact form on this page to begin!